http://pro-recovery.blogspot.com/2007/09/on-concept-of-progressive-recovery-by.html

Update: November 4, 2007
++++++++++++++++++++++++++++++++++++++++++++++++++++

<>+<>+<>+<>+<>+<>+<>+<>+<>+<>+<>+<>+<>+<>+<>+<>+<>+<>+<>
Main Entry: 1 pro·gres·sive
Pronunciation: pr&-'gre-siv
Function: adjective
1 a : of, relating to, or characterized by progress b : making use of or interested in new ideas, findings, or opportunities c : of, relating to, or constituting an educational theory marked by emphasis on the individual child, informality of classroom procedure, and encouragement of self-expression
2 : of, relating to, or characterized by progression
3 : moving forward or onward : ADVANCING
4 a : increasing in extent or severity b : increasing in rate as the base increases
5 often capitalized : of or relating to political progressives
6 : of, relating to, or constituting a verb form that expresses action or state in progress at the time of speaking or a time spoken of
- pro·gres·sive·ly adverb
- pro·gres·sive·ness noun
<>+<>+<>+<>+<>+<>+<>+<>+<>+<>+<>+<>+<>+<>+<>+<>+<>+<>+<>
Definition: The concept of progressive recovery is a radical approach to the wholistic {'whole' +'holy'}
treatment of substance addiction and operates as a protracted process of spiritual healing from chemical dependency, promotes a true spiritual conversion and a humane Christian foundation.

Description: Progressive recovery is a paradigm shift forward involving open group discussion meetings, one-on-on counseling sessions with trained therapists, self-examination and other wholistic treatment models that treat the whole humane being as a trinity in the context of 'being' a mind-body-soul entity. It also advocates active involvement in progressive community action in order to 'change the things we can' in connected reality as we work on healing ourselves and helping others.

Matthew 9:35 "And Jesus went about all the cities and villages, teaching in their synagogues, and preaching the gospel of the kingdom, and healing every sickness and every disease among the people."
Psalm 40:17 "But I am poor and needy; yet the Lord thinketh upon me: thou art my help and my deliverer; make no tarrying, O my God"
+++++++++++++++++++++++++++++++++++++++++++++++++++++
Primary Purpose of Progressive Recovery


The primary purpose of progressive recovery is true spiritual liberty from the evil ways of chemical dependency, transforming social conditions that cause the false escape of chemical dependency and continued spiritual growth, not merely sobriety.

James 4:1-4


"1 From whence come wars and fightings among you? come they not hence, even of your lusts that war in your members?
2Ye lust, and have not: ye kill, and desire to have, and cannot obtain: ye fight and war, yet ye have not, because ye ask not.


3Ye ask, and receive not, because ye ask amiss, that ye may consume it upon your lusts.




4Ye adulterers and adulteresses, know ye not that the friendship of the world is enmity with God? whosoever therefore will be a friend of the world is the enemy of God."
We believe we can truly be healed from the disease of chemical dependency in order to achieve a lasting recovery and total cure from substance addiction in the dynamic process of working on solving the underlying problems, addressing the root issues and resolving the core causes that first got us caught up in substance addiction.

Psalm 30:2 "O LORD my God, I cried unto thee, and thou hast healed me."



We are not condemned to death by a deadly disease once we know the whole truth of our general situation and understand the progressive recovery process as a way out of our substance addiction, not a final state, but a great leap forward in our lives and the lives of our families.

It is far beyond the old traditional approach of anonymous 12-Steps groups. It is not a dry shaky sobriety stuck on counting sober calendar days, collecting brittle chips that easily crumble and always feeling in danger of a relapse at every twist and turn when troubles come up in our lives. We are not hiding in our anonymity. We are shedding off our shame and seeking total liberty for all of us in society.

Galatians 5:12-14 ~




"12 I would they were even cut off which trouble you.




13 For, brethren, ye have been called unto liberty; only use not liberty for an occasion to the flesh, but by love serve one another.




14 For all the law is fulfilled in one word, even in this; Thou shalt love thy neighbour as thyself."



Dynamics of a Progressive Recovery Program


A wholistic progressive recovery program is based upon the original AA 12-Steps with an emphasis on the individual getting involved in progressive community action. We need to get rid of our old selfish self-centered ways, work on our character defects and help out in our local community, not get lazy, content and complacent in a fragile sobriety. We need a progressive recovery to combat a progressive disease. It's that simple!

Progressive recovery emphasizes three (3) key elements:

1. Daily sobriety: Staying 'sane and sober' one day at a time and complete abstinence from all mind-damaging substances as we work on our own self-help recovery program.

2. Continued recovery: Going to recovery meetings; consciously working the basic 12-Steps program in all our relations; spreading the Message to others; and

3. Spiritual liberation: Building up a strong support network of committed allies, developing spiritual maturity and empowering ourselves as humane beings.

We strive to heal the whole humane being in the mind-spirit-body trinity; maximize our capacity to function in the real world as mature responsible adults and in our recovery treatment program we must concentrate on digging out the real psycho-social roots of chemical dependency by:

~ Remembering past experiences in terms of our family of origin, early childhood development, community environment and all the central factors, elements and influences that first got us caught up in the disease of chemical dependency and its related problems;

~ Understanding why we attempt to escape the responsibilities of life and life's natural beauty by indulging in harmful chemical substances and selfish negative lifestyles; and

~ Practicing honest self-criticism, heartfelt prayer, deep meditation and long-term spiritual therapy in harmony with the Will of Creator God.

The cumulative damage that many of us caused through many years of substance addiction hurt our communities, our families and ourselves. It will take time, patience and a lot of hard spiritual work for us to get ourselves straight, make amends to those we have wronged and truly heal our wounded souls.

Helping out in our own local community is a big part of our spiritual healing as it gets us out of our petty selfish individualism and involved in community life around us. Progressive recovery seeks the true liberty of the soul and ultimately we seek to heal the soul of our times as we help heal others.


Key Stages of Progressive Recovery


Progressive recovery is an on-going living process that develops, advances and matures in three (3) developmental stages:

1. Early recovery: admitting there is 'a problem' that has wrecked our lives, overcoming the demon of denial; participating at group recovery meetings, building up a recovery support team, including a good sensitive sponsor; working the 12-Steps on a daily basis, studying recovery literature and getting involved in the positive culture of recovery in general.

2. Continued recovery: continuing to build up and expand a strong support network, carrying the Message of progressive recovery to others and sponsoring newcomers. Plus, getting into creative community activities, healthy hobbies, exploring other areas of life and getting involved in new positive life experiences that foster our spiritual healing and raise our general self-esteem.

3. Advanced recovery: Becoming a true world citizen, getting deeply involved in social groups, political causes and positive social movements in order to create new mental processes, develop new behavior patterns and work on our continued spiritual maturity as humane Christian beings.

HOW our recovery program works is with Honesty, Openness and Willingness to change in positive ways. Sometimes we may slip and fall down into relapse mode, but we need to get back up, keep coming back, learn from our mistakes and continually fine-tune our self-help recovery program. We are involved in the whole recovery process as a new way of living life on life's terms and coping with life as it comes at us one day at a time with the courage of our convictions.

Deuteronomy 31:6 "Be strong and of a good courage, fear not, nor be afraid of them: for the LORD thy God, he it is that doth go with thee; he will not fail thee, nor forsake thee."

Moving Beyond Sobriety

Sobriety is the starting point in recovery, but we must go far beyond physical sobriety in order to get well, stay well and build up a strong recovery program that includes the following:

1. A conscious contact with Creator God in harmony with His Will for us.

2. A 'home group' that we attend on a regular basis and help build up by working with other recovering addicts.

3. A strong support network of allies who are into continued recovery or simply living healthy normal lives.

We seek a new 'sane and sober' life free from chemical dependency and its character defects. The sinister spectrum of substance addiction is subtle and sneaky. Continued indulgence in harmful chemical substances and our chemical addiction only gets worse as it progresses from casual recreational use, to daily drug abuse and over time it easily escalates into hard-core chemical dependency into the nightmare existence of full-blown substance addiction.

Activated substance addiction is an ugly exhibition of inner self-hatred, self-destruction and slow suicidal behavior. Untreated substance addiction has kept us dead in sin and always ends in death.

Ephesians 2:4-6 ~




"4 But God, who is rich in mercy, for his great love wherewith he loved us,




5 Even when we were dead in sins, hath quickened us together with Christ, (by grace ye are saved;)




6 And hath raised us up together, and made us sit together in heavenly places in Christ Jesus:"
Philippians 1:20 "

According to my earnest expectation and my hope, that in nothing I shall be ashamed, but that with all boldness, as always, so now also Christ shall be magnified in my body, whether it be by life, or by death."



We need to live an open healthy lifestyle that gets us involved in connected reality and out of any smothering social isolation, not hide behind any illusion of anonymity.

We were not anonymous in our drunken dope fiend days on our dope runs, drunken binges, and wild rampages, why should we be anonymous in our recovery from our sickness? Clearly, we must come out of the closet, come up from the basement and let the whole world know about our progress. Yes, in the past we were drunken dope fiends, but now we are working on our progressive recovery. Now we are helping others, setting a personal example in our lives as functional humane beings in what is still a sick, insane and inhumane society.

The basic 12-Steps program can truly benefit all of society, as we know all of us have 'issues in question' and internal contradictions we need to recognize and resolve once and for all. Ultimately, we must fundamentally transform negative social life conditions in connected reality which are the core causes of the misery of pain, poverty and oppression, not seek a vain fruitless escape from connected reality through dope, booze and fruitless endeavors.

Job 11:20 "But the eyes of the wicked shall fail, and they shall not escape, and their hope shall be as the giving up of the ghost."



Matthew 23:33 "Ye serpents, ye generation of vipers, how can ye escape the damnation of hell?"
Spiritual Foundation of Progressive Recovery


The spiritual foundation of progressive recovery is based upon the power of the Love of Creator God, the Holy Bible and pure love for the people. We are fighting and waging spiritual warfare with spiritual weapons. We need to heal from the affliction of addiction and get rid of chemical dependency in our lives. We need to help the whole of humanity by working to change real social life conditions, such as, the plague of worldwide drug addiction, global poverty, widespread illiteracy and all sources of pain, oppression and suffering. Ultimately, as we live in the real world as it is here now, we seek to help heal the world and ourselves at the same time.

We should be functional world citizens who get involved in local community work to help make it a better world for all of us. In progressive recovery the potential to grow, explore and expand in our spiritual maturity has no limits, no borders and no walls of division. We seek unity in the community based upon living by humane Christian principles and nurturing healthy relationships!


Creating a New Humane Christian Mentality


We need to work on creating a new humane Christian mentality that promotes humane rights, including the right to humane medical treatment for our chemical disease, not unjust imprisonment. We should feel safe in our sobriety, comfortable in our recovery and achieve an inner serenity that gives us sanity, stability and inner security. We need to get involved in the business of life!

The humane being functions in a mind-body-soul trinity in the world and we need mental, physical and spiritual treatment methods in our wholistic recovery. We seek to help and heal the whole humane being and that includes the real world around us within we live here now. Living in human society we are complicated triune beings in the animal kingdom, not mere two-legged dumb animals. As we get involved in our spiritual healing we must advance, mature and be winners in our lives.

We have learned well from the 'experience, strength and hope' of the AA pioneers and those who have come before us. Once we achieve a stable strong sobriety we need to continue to work on pathways of continued recovery, do daily maintenance to ensure our wellness and see with eyes for a bright successful future free from chemical dependency and negative life-styles destructive of life. As we cope with life as it comes there will be ups and downs, highs and lows and in and outs. Through it all we need to hold onto our core principles, learn from our mistakes and always be willing to help others.

The basic concepts behind the original AA 12-Steps were based upon the Holy Bible, true humane Christian principles and ancient wisdom, not only from the elite of the old Oxford Group. The daily practicing and incorporating of the 12-Steps in our lives would be good for all of us, whether we are recovering addicts or not.

All of us in society can benefit from understanding, studying and practicing the high Christian spiritual principles of the 12-Steps. Many millions of people suffer from different forms of mental illness, severe psycho-social disorders and other harmful addictions besides drug addiction. We know that no one is perfect and the biggest room in the world is the room for self-improvement.

Progressive recovery is a creative and dynamic concept that will naturally develop, expand and evolve as we work on our wholistic spiritual healing and share our knowledge with others. Indeed, the concept of wholistic progressive recovery is a high ideal whose time has come. Seize the time!

Psalm 106:3 "Blessed are they that keep judgment, and he that doeth righteousness at all times."

<>+<>+<>+<>+<>+<>+<>+<>+<>+<>+<>+<>+<>+<>+<>+<>+<>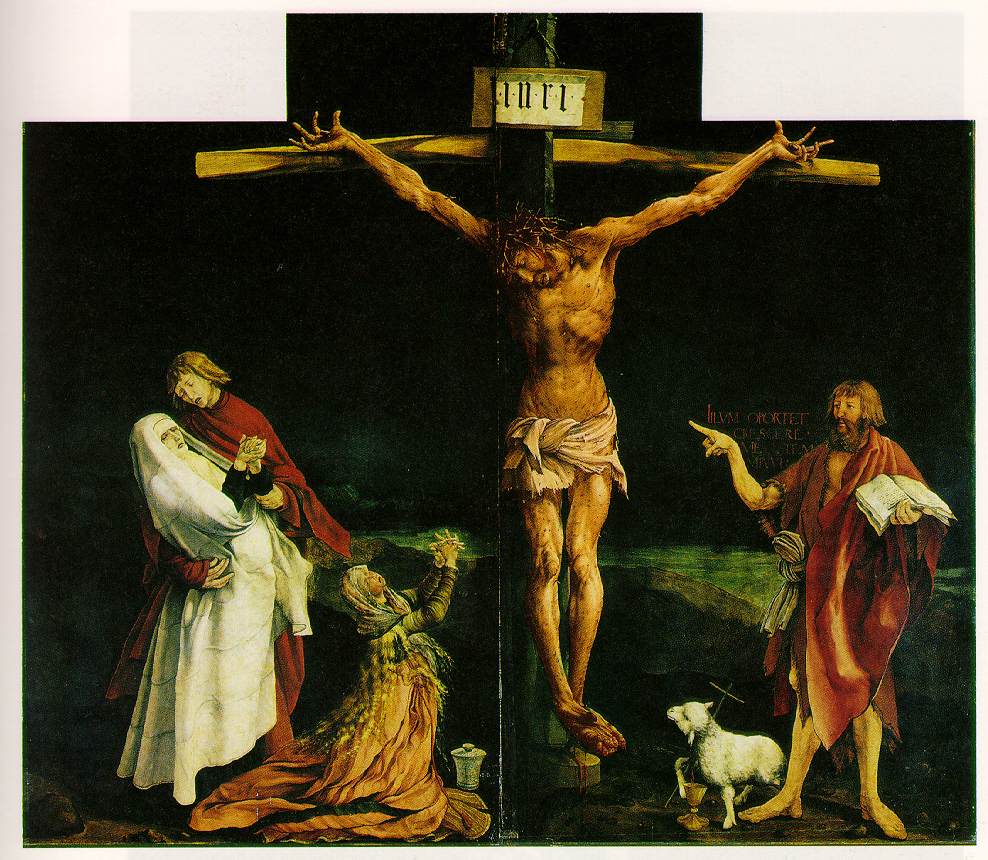 >>>

>>>
(Source for Scriptures: King James Version ~ KJV)
<>+<>+<>+<>+<>+<>+<>+<>+<>+<>+<>+<>+<>
CASA 12-Steps Bloglink:
http://casa-12steps.blogspot.com/2007/11/on-concept-of-progressive-recovery-by.html


CASA-12-Steps Yahoo Group
http://groups.yahoo.com/group/CASA-12-Steps/
<>+<>+<>+<>+<>+<>+<>+<>+<>+<>+<>+<>+<>